Guac lovers won't be able to resist this creamy avocado dip with flavorful accents of basil and pine nuts!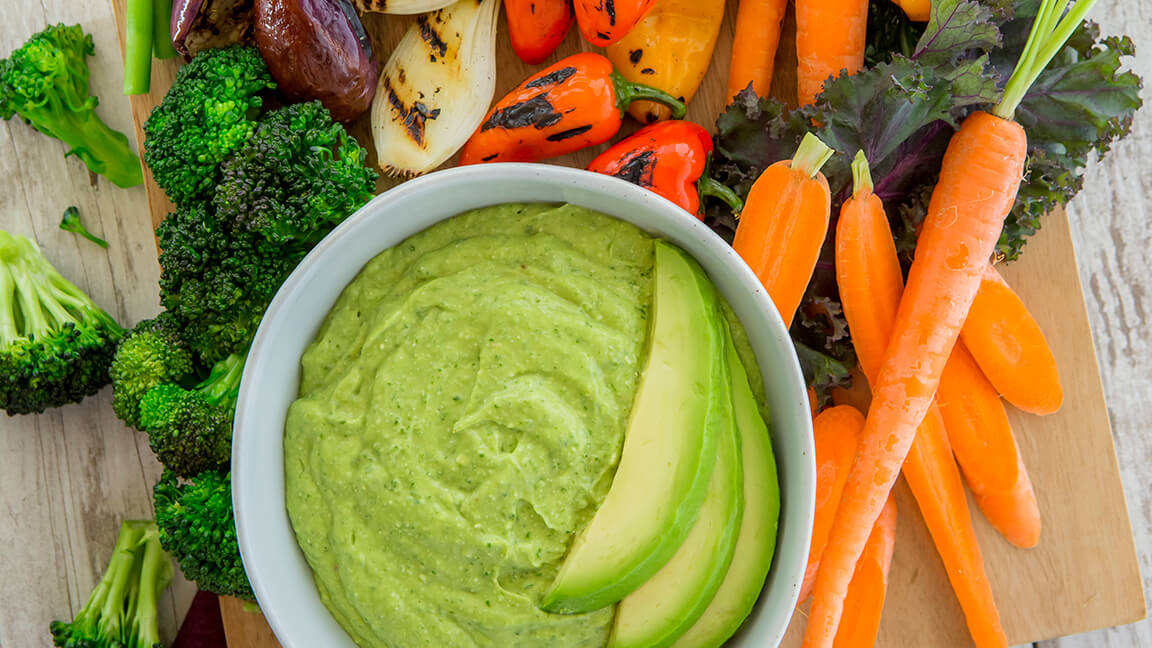 Servings: 16
Serving Size: 2 tablespoons
Ingredients
2 medium ripe avocados (peeled, pitted, cut into pieces)
1 cup fresh basil leaves
1/4 cup unsalted pine nuts
3 Tbsp olive oil (extra virgin preferred)
1 tablespoon fresh lemon juice
3 medium garlic cloves
1/4 teaspoon cracked black pepper
Directions
In a food processor or blender, process all the ingredients for about 3 minutes, or until the mixture is fluffy and creamy.
Source: American Heart Association, heart.org
Please note, the information provided throughout this site is not intended or implied to be a substitute for professional medical advice, diagnosis or treatment. All content, including text, graphics, images, and video, on or available through this website is for general information purposes only. If you are experiencing related symptoms, please visit your doctor or call 9-1-1 in an emergency.